Palestine, BDS and anarchism?
May 25, 2009, 3:08 pm
Filed under:
Uncategorized
| Tags:
adalah
,
anarchism
,
anarchists against the wall
,
armed struggle
,
⚑
,
BDS
,
boycott
,
consumerism
,
direct action
,
divestment
,
future gutter status
,
insurrection
,
international solidarity movement
,
israel
,
jordan
,
lifestyle politics
,
palestine
,
sanctions
,
Sufism
,
uri gordon
,
wayne price
| | |
| --- | --- |
| Palestina by Melanie Cervantes | Here's something I've been thinking about a lot lately, after coming across Wayne Price's "the Palestinian Struggle and the Anarchist Dilemma, fleshing out my own thoughts on the death of armed struggle, and then following the recent successes of the US Boycott, Divestment, Sanctions campaign. At least thus far it's been something I'm a bit reluctant to take on especially as it looks like this is what I'll inshallah be PhD applying to, so maybe part of a series? |
BDS – Pushing for institutional change
As much as I wholeheartedly believe in, and work with BDS campaigns at various levels, there's something that makes me slightly uneasy about banking on consumerist/lifestylist, institutional, and interstatist avenues to produce social change. Not just the question of academic boycott, which I'm wholly torn on, but it that it feels like a 'necessary evil', a compromise for campaign efficiency, in a way. Necessary evils – awkward good/evil morality aside, it feels like an awkward liberal binary, or people who consider themselves anti-authoritarian but insist on centralised and hierarchical organisations and meeting structures for 'efficiency's sake'. You could perhaps look at it in the view that 'every little bit helps', think global act immediately local, and so on . Kind of the way I feel about veganism, buying local/from CSAs, fair trade etc – a good (if privilege imbued) along-the-way means to an end, but not the end in itself. But when BDS becomes, or rather, feels like the only avenue, what then?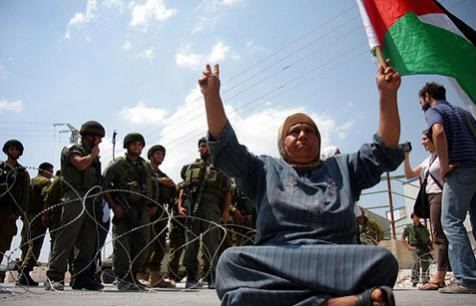 MORE: WHAT DO YOU WANT THEN, A REVOLUTION?