(cha)osmosis in cairo
July 1, 2009, 9:37 am
Filed under:
Uncategorized
| Tags:
(cha)osmosis
,
americana
,
cairo
,
cynthia mckinney
,
egypt
,
free gaza movement
,
future gutter status
,
gaza
,
heliopolis
,
israel
,
khan el khalili
,
mosques
,
northeast
,
occidentalism
,
orientalism
,
spirit of humanity
,
travel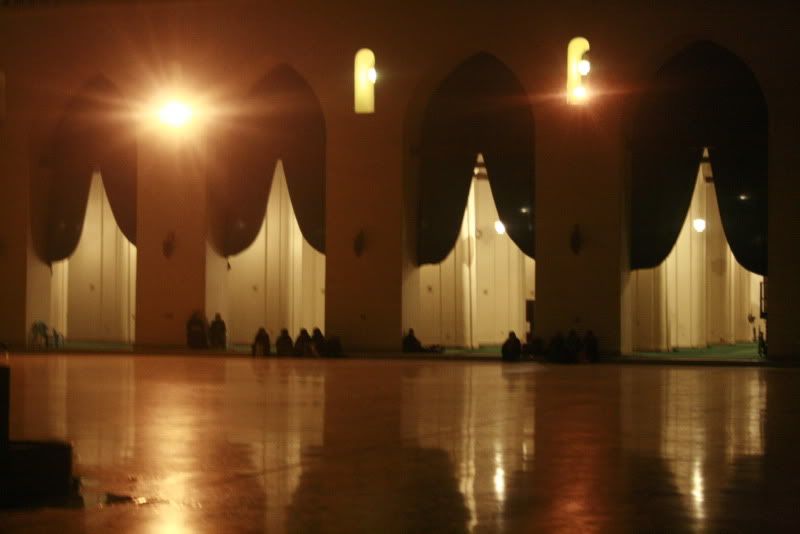 "IS THAT THUNDER IN THE DISTANCE?" "NO, IT'S PROBABLY JUST ISRAEL…"
This was of course an early morning joke – we were on a dusty balcony in Ard El Golf, a long way off from the Egyptian-Israeli border. It never did rain and we didn't find out what the booming noises ever were – not dissimilar to a supersize Iftar cannon, but at completely the wrong time of year. Getting back to Dubai, however I came across something that's a little less of a joke:
[23 miles off the coast of Gaza, at 15:30pm yesterday] – Israeli Occupation Forces attacked and boarded the Free Gaza Movement boat, the "Spirit of Humanity," abducting 21 human rights workers from 11 countries, including Noble laureate Mairead Maguire and former U.S. Congresswoman Cynthia McKinney (see below for a complete list of passengers). The passengers and crew are being forcibly dragged toward Israel.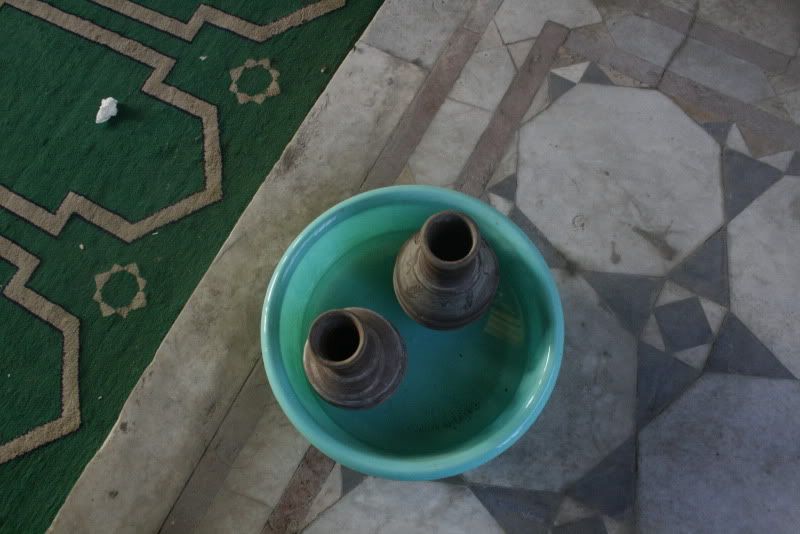 Cairo itself was a really sick experience, albeit an exercise in imbibed hairballs (from two adorable Persian cats) and chaos. Perhaps I went expecting to magically be able to speak 3amiya (colloquial) – I couldn't, though I got along fine with Fusha and acquired Shami/Khaleeji polymumblings. Towards the end I found it much easier to follow conversations to boot, while still finding more complex (b)olitical ones difficult. Many wonderful people, interesting insights with regards to Egypt-Palestine, good films at the Cairo Refugee Film Festival I volunteered at, unfortunate communions with both the Cairo Scholars list and a toilet bowl (many comparisons to be made from utility to aesthetics no?) an 3oud (!) and a month later, there's not much to say. Or perhaps I'm still residually exhausted – something in the pollution-meets soundscapes? But here's a few pictures anyway. Mostly from a mosque in the Khan-el-Khalili area before my camera imploded slightly, magically, if frustratingly coming back to life in the last two days (Flickr, is of course still charmingly blocked in the UAE).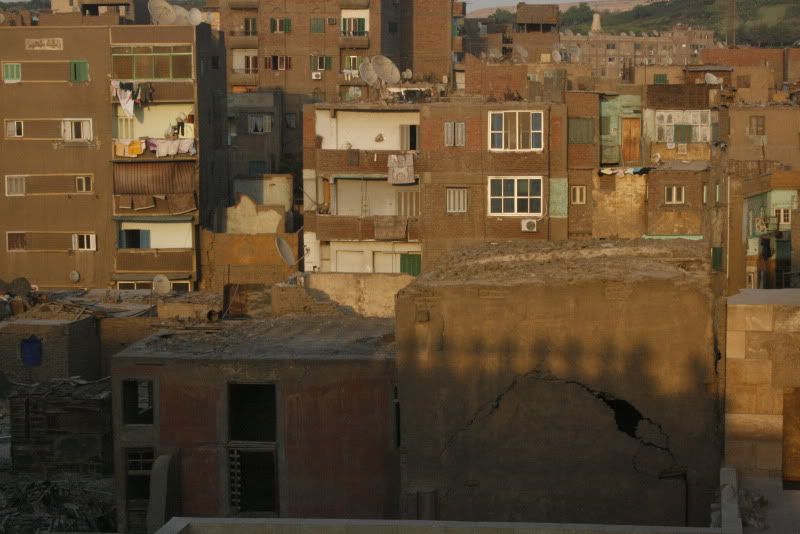 I'm currently digging the idea of Chaosmosis – more in Guattari's sense, but I recently came across an alternate definition which I quite like:
CHAOS (stable but non-linear behavior) + OSMOSIS (fluid concentration equilibrium via movement across a semi-permeable membrane)…I defined the word thus: The osmotic-like absorption/integration of chaotic behavior and flux, given a similar (dynamic/variable) environment. However, in my thinking and writing, I came to apply the term to both physical and psychological 'structures' and behaviors. Essentially, chaosmosis is an adaptive strategy, both physical and mental, given an environment of continuous flux.
One all too common theme, incidently, was the below travesty, replete with the refrain that 'Obama is a man of peace' – the plaid shirt in the picture is that of Khan El Khalili shop owner Gamal Shosha, as featured in this Guardian article, worth a read (one of the writers also has a pretty interesting blog here. Interestingly, in straw polls of cab drivers In other non-news, a surprisingly common response to what they thought of the filasteeniin was that they felt sorry for them, but they (the palestinians) had brought it onto themselves (!), and that people were starving in Egypt and had their own problems. Fair enough, but some followed this with the observation that the Palestinians are better off under the Israelis than the Othmans – I know next to nothing about the latter, worth looking up it seems.
I'll hopefully get back to Cairo either in December-January or next summer anyways, this time for a decent length of time. Tomorrow I go to India – Mumbai, Srinagar, Delhi and in between – for the next three weeks before returning to NYC via Dubai. I sense this might be the last 'free-ish' summer I'll have for a while, might try to shuffle around the Northe(a)st for some of August, and if we can find affordable transport/Chinatown bus tickets, Tennessee! I doubt I'll be in the US for a long while after I graduate, so worth giving a go an occidentalising/ exoticising some Americana for a change?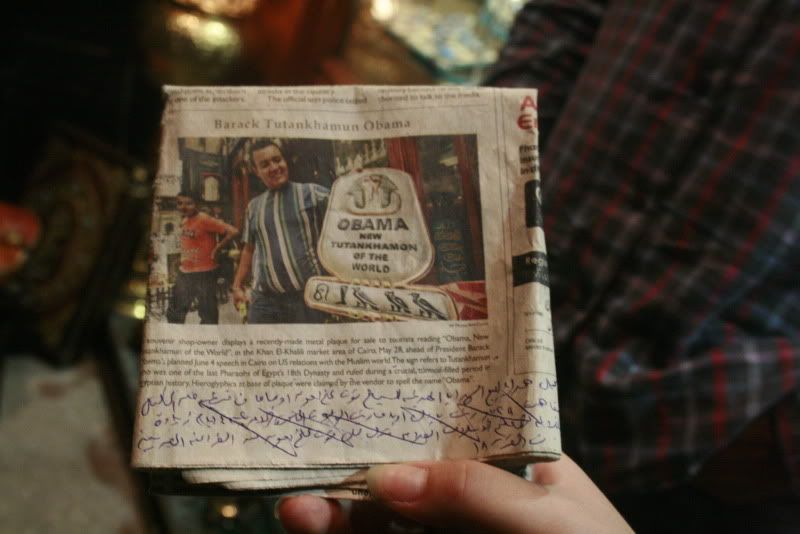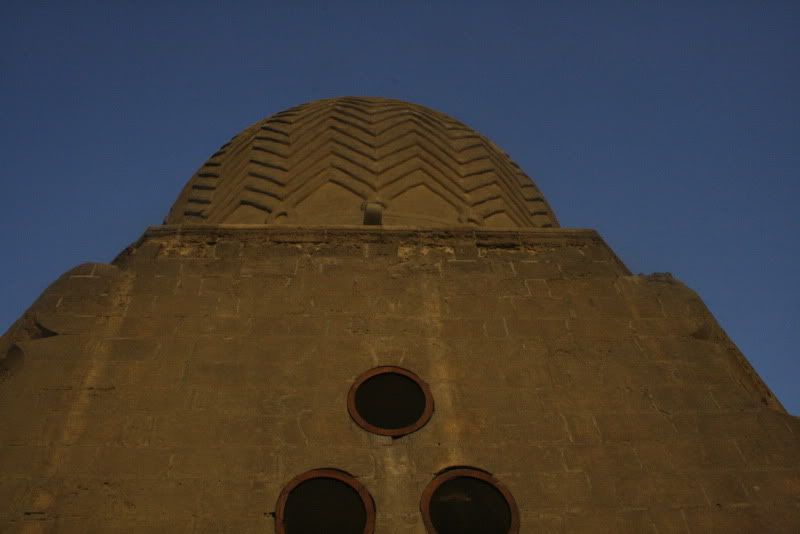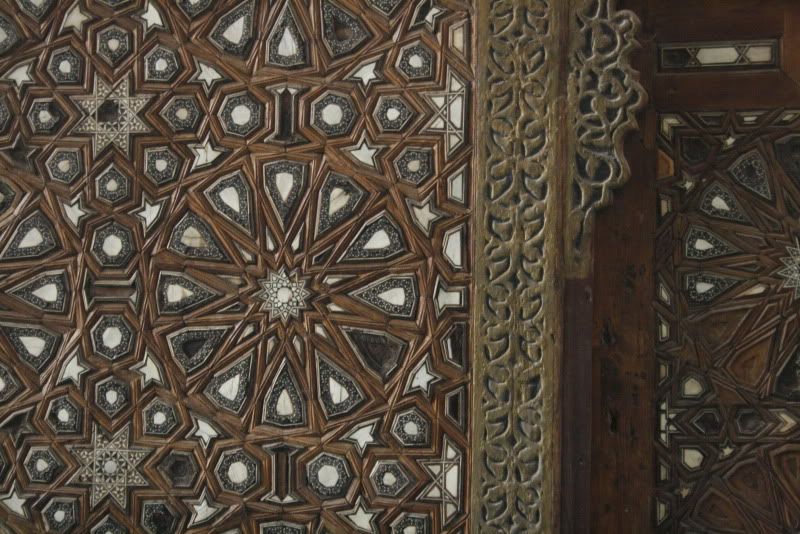 Leave a Comment so far
Leave a comment