butane is in the eye of the bomb holder.
October 21, 2009, 5:53 am
Filed under:
Uncategorized
| Tags:
art
,
blood
,
costumes
,
feminism
,
halloween
,
judy clark
,
menstruation
,
pads
,
radical
,
sanitary products
,
social war
,
tampax
,
tampons
,
toxic shock syndrome
,
tss
,
womb
,
women's health
Or perhaps molotov? It turns out there's not so much menstral art out there in the world. This is surprising? A womb is a weapon and should perhaps be used accordingly (…and in a less essentialising manner). Why menstrual art? I'm going to be TSS – the vaguely apocalyptic Toxic Shock Syndrome (how real is it??) this year. This will be super exciting – having decided this at some early hour on Nov 1st 08 it's now middle October again! Not supersure how, but luckily the internet has dressed up as Tampax before. The above image is from a 1973 exhibition, "Issues", by the mysterious Judy Clark, who seems to today run some kind of art agency in Cornwall. I wish I knew more about her? These pieces are kind of intriguing, especially "Grooming" below.
"Menstruation"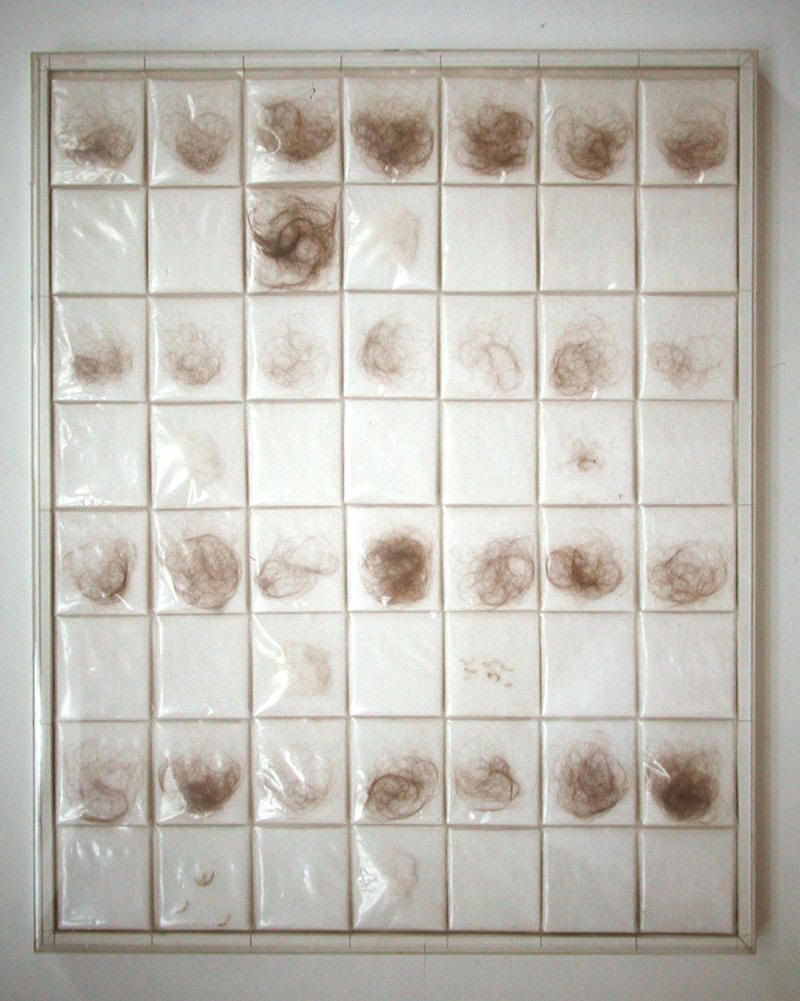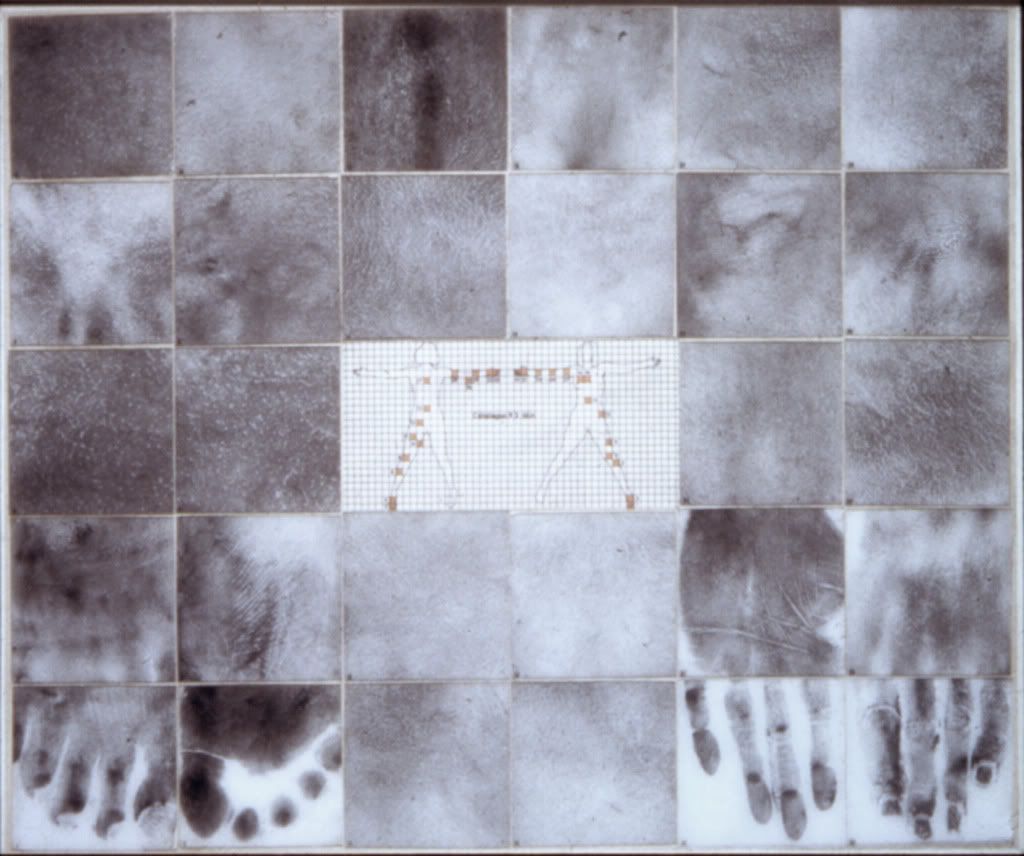 In other non news life is (a) socially chaotic. Which reminds me that I want to perhaps address Monday's 'Social Justice or Social War' at some point (would that be legitimising? eh). There's another kind of social war intensifying outside my bedroom and it's a little bewildering. I finally have khan-el-khalili fabrics on my walls and an orchid on my bookcase (need to learn how to stem the decay). I do not have any thesis progress. Jennie's mum makes fascinators which are super compelling. I sat in at a jazz jam recently and it was nice/reassuring. I am politically crazy burnt out but maybe I don't believe in politics anymore! I am making music again! Abolishing exchange will be difficult! But dig the Bolivia summit..!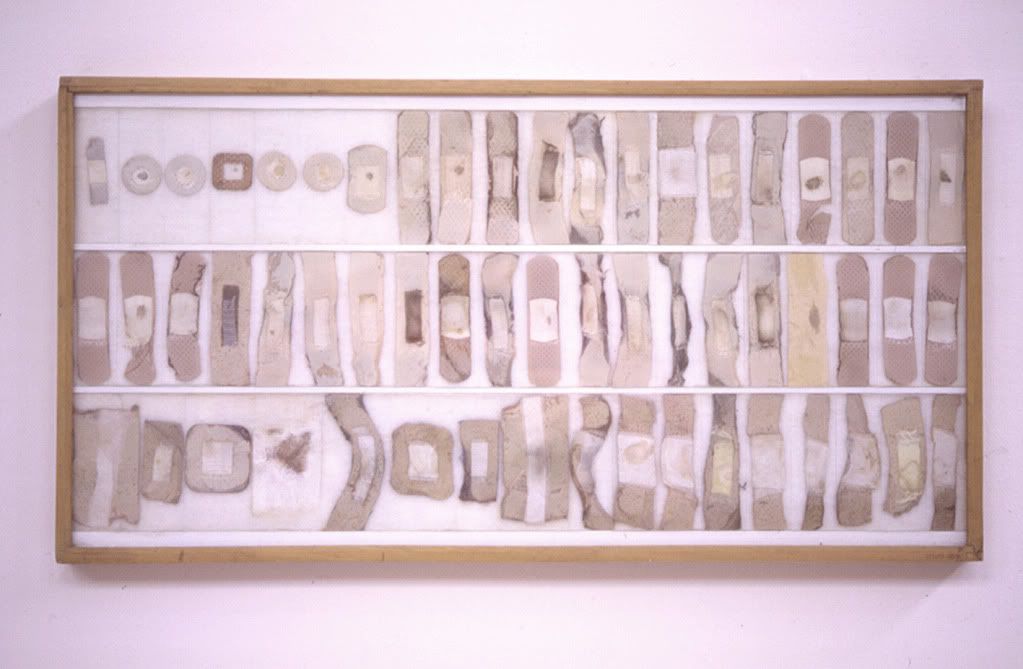 Not to mention the internet as various "sanitary/feminine hygiene" accoutrements. I'm guessing I can work with all white, some kind of synthetic cloudy material and a string out of my head? Not that i really own anything white, but then again it's going to be a fair bit bloodier than below. I don't even know if TSS involves some kind of putrification, but then I could fiddle with black/green? Too much?

[via eva101]
Leave a Comment so far
Leave a comment