until mayday, then
September 27, 2010, 3:34 am
Filed under:
Uncategorized
| Tags:
art
,
books
,
dollar bills
,
future gutter status
,
hypertextuality
,
language
,
money
,
paper sculpture
,
stephen doyle
,
visapocalypse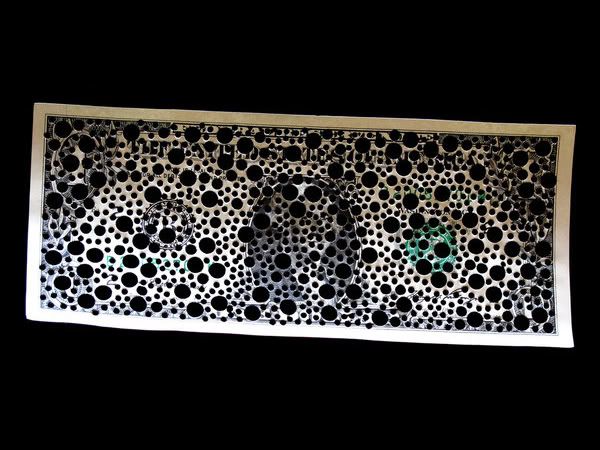 Words and money and money for words. I'm rather impressed by The New Inquiry, where my roomate's an editor. I'd love to do something similar, though more visual-critical and grounded in the screen/image—along the lines of this blog (if anyone's interested?). And/or actually under my name, now that I'm looking to cover at least a third of living through freelancing? (Or: hire/publish me! Please!).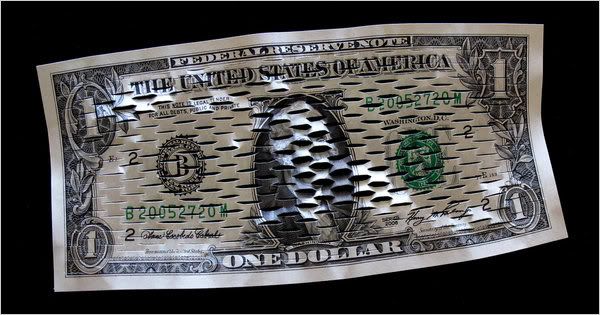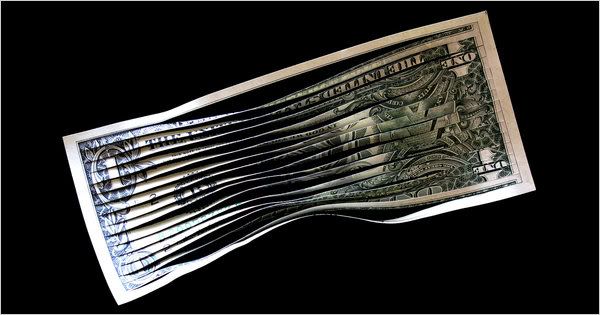 From October I'll be at the Left Forum part-time, through to the end of this year's conference. In between, a lot of time to write, and cutting up my first proper journal article. (Because in the personal a/hierarchy of things, clearly peer reviewed trumps everything?) And then my visa ends, fittingly perhaps, on mayday. After that, possibly Dubai? Cairo? Mumbai? Via, if I can work it, EGS and Berlin in the summer. In the meanwhile though, the air is getting crisper and everything feels like it's falling into place, just a little bit. And it's nice.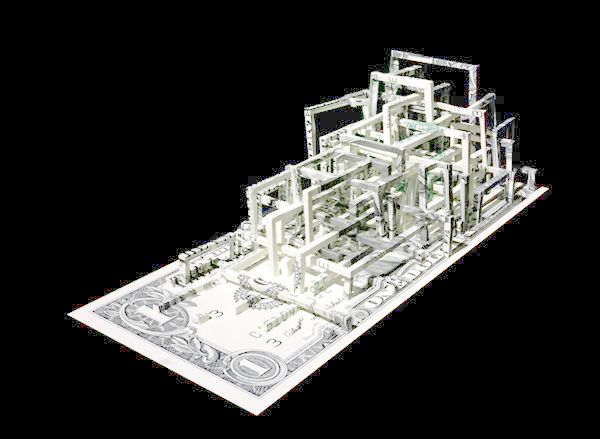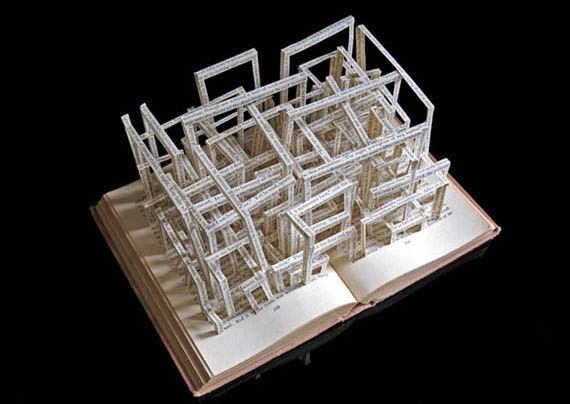 I'm quite taken with these paper sculptures by Stephen Doyle. His thought process—a kind of physicalisation of first hypertext, then language itself is interesting. Lately I've been thinking of language as a legal contract or relational boundary, or an urban (and obviously bodily) inscription, but there's something to this too.
The idea was to make fun of hypertext on a computer — how a line will lead from here to there, thereby changing the context of every other line. I had intended it as a parody, but it actually had some serious weight as a visual idea. That's when the exploration really started… Somewhere along the line I started wondering, well, what does happen when you take the ideas out? So, I started taking out the binding and the pages and setting the words free. And I've been working from there.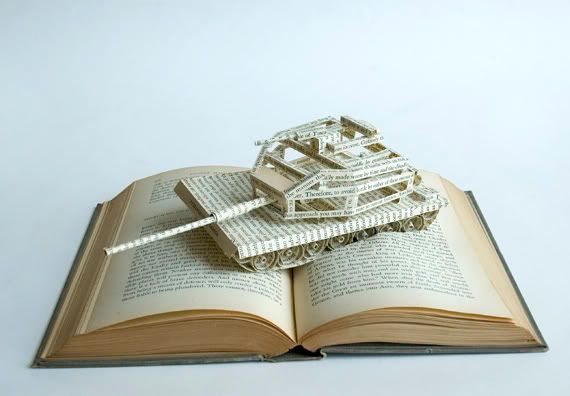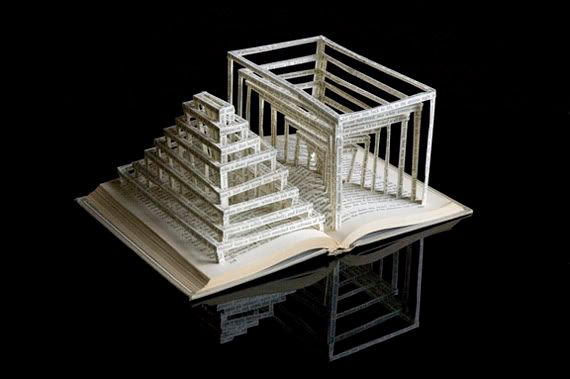 From the same interview with Felt and Wire, this is most compelling:
If words have physical form — if language casts a shadow — how does that change the way you relate to it? That question is at the crux of what I'm after. Sometimes language becomes an object or a structure, and sometimes an object becomes language
The latter part, sure. But language as shadow itself? I'm still tied to conceiving it as always interstitial, that clean or more often fuzzy line between object/entity and its shadow. Yet this is still inarticulate and vague. It's worth trying to unschool myself of this urge to always define and hold, even if said concepts or definitions are allowed to be mutable and slippery.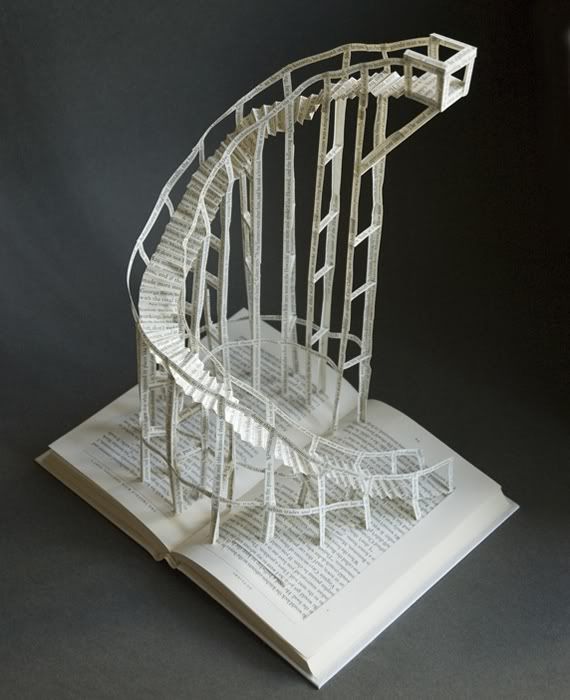 Leave a Comment so far
Leave a comment