balloon based street art?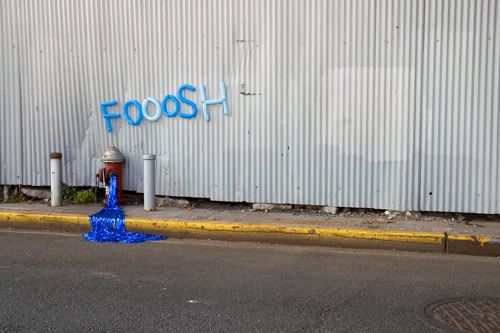 I've never seen anything like this before – onomatopoeic street art, and made with balloons? Presumably with added pop!s or maybe whizzzzes at the demise of the balloon. From Brooklyn based artist DBILLY. This seems to be the first work he's done with balloons, but theres some sweet illustration based stuff. And something else I've never seen – though it's probably been done before – words made with electrical tape. Interesting in that it looks photoshopped, but isn't; I'd love to see this from afar.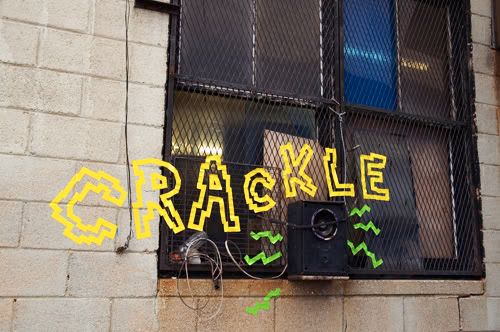 MORE SNAP! CRACKLE! POP! BANG!
blank is the new black
July 6, 2008, 9:17 pm
Filed under:
art
,
eco
,
greenarchic
| Tags:
art
,
balloons
,
climate change
,
e-waste
,
envisioning change
,
global warming
,
greenarchic
,
is the new black
,
world environment day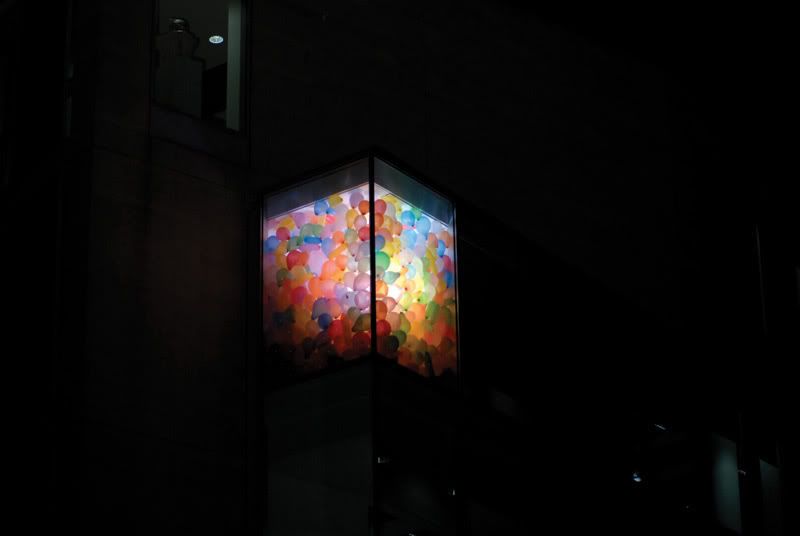 | | |
| --- | --- |
| | Seems like every other instant, there's a new '… is the new black'. This collaborative piece from Gil Cocker, Pete Bell, Luke Bird, Nic Kane, Paul Niblock, Lucinda Randell, Fiona Storey and Carys Tiley creates a lovely comment on this with what they call "a look at the fickle and ever changing trend of the new black in fashion". In which they created a fake space and filled it with thousands of balloons representing every colour that isn't black. |
MORE: ISN'T GREEN THE NEW BLACK?