sensebridges, cyborgification and bulletproof skin
January 20, 2011, 8:04 am
Filed under:
Uncategorized
| Tags:
2.6g 329m/s
,
bio art
,
BioSteel
,
bulletproof skin
,
bulletproof vests
,
bullets
,
cyborg anthropology
,
cyborgification
,
Designers and Artists 4 Genomics
,
HIDs
,
human-machine interfaces
,
Jalila Essaidi
,
magnetismmads peitersen
,
northpaw
,
sensebridge
,
social networking
,
sonic boom
,
surveillance society
,
transgenics
,
wearable sensory augmentation devices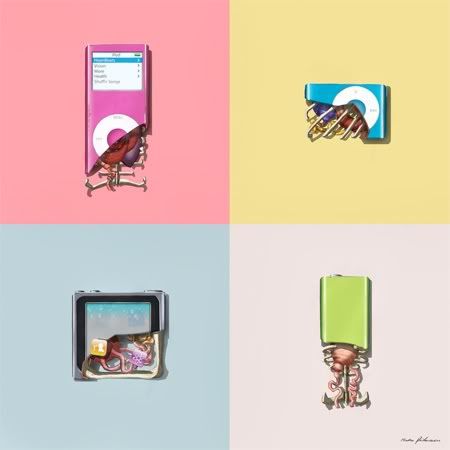 The part in which I updated more frequently, Tumblr aside? Yeah. As machinic limbs go, I've been trying to get to grips with Twitter lately. Social networking in 2011—not exactly the frontiers of cyborgification. A couple of projects I've come across lately are however pushing this in rad ways.
Via grinding, comes Sensebridge, with its wearable sensory augmentation devices. They describe themselves as such:
Sensebridge is a research and collaboration group based at Noisebridge, a hackerspace in San Francisco, California. We are concerned with human-machine interfaces and making the invisible visible. We aim to bridge our senses by augmenting our bodies with wearable electronics. We're making ourselves (and you) into cyborgs!