JR faces in the city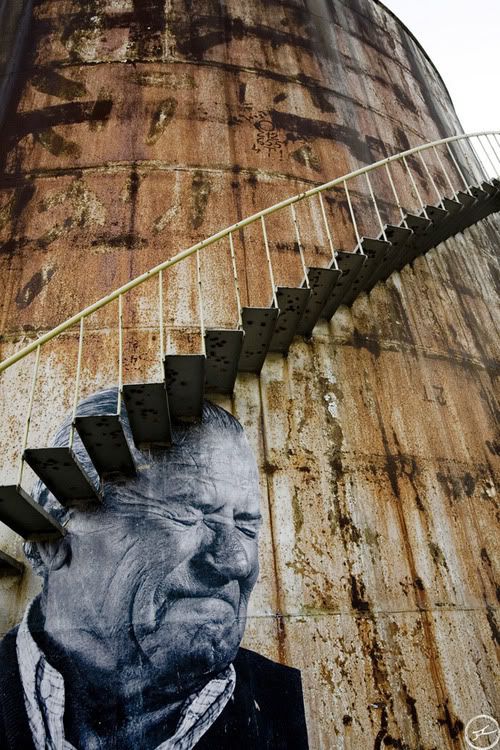 "The city has a face, the country has a soul."
I don't know who said that, but it just might be true. And these days, it's definitely no exaggeration to say that the walls have ears. Why not eyes, mouths, noses and other facial accroutements too? Luckily, JR obliges, with some of the sickest large scale urban work I've seen in a long time [via Wooster].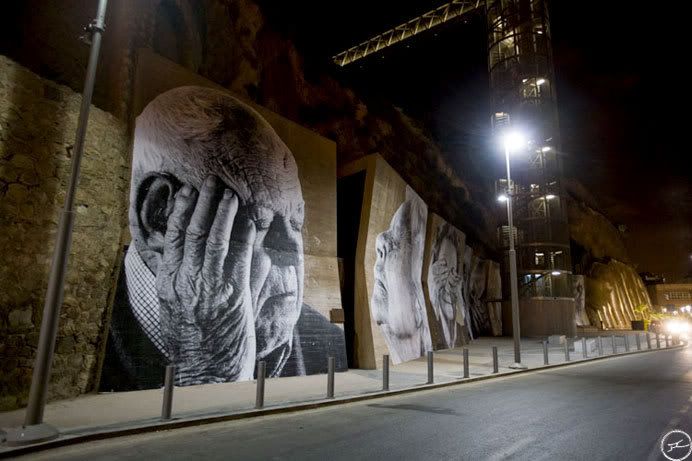 MORE JR AND LESS BOTOX
corey arnold humans as animals as humans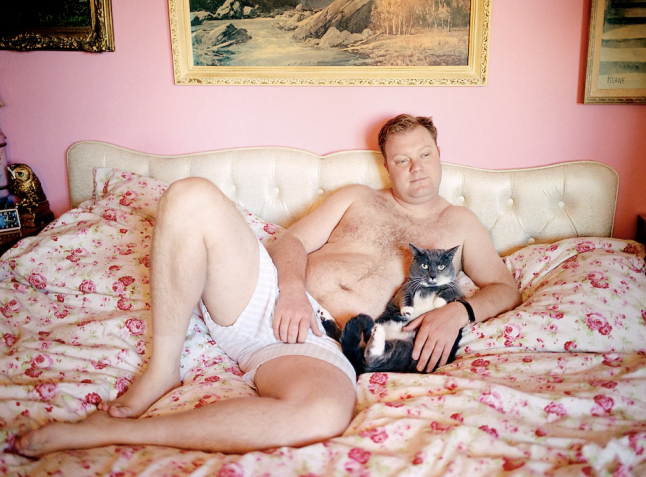 Spain has recently decreed that apes are to recieve human rights – or rather, the right to life, freedom and to not be tortured. It's a bit of a shame that the same rights don't really apply to all humans. They are also banned from being used in experiments, and being kept for circuses, TV commercials or filming under the country's penal code. These rights to privacy definitely don't apply to humans. I'm a little reminded of these wonderful images by Corey Arnold, [via fff] a photographer and Alaskan Crab fisherman. And as for human rights for animals, eh. While I most definitely do not support torture I do sometimes wish that animal rights didn't end up being enacted to the detriment of human rights, or rather, the rights of other (Other?) humans.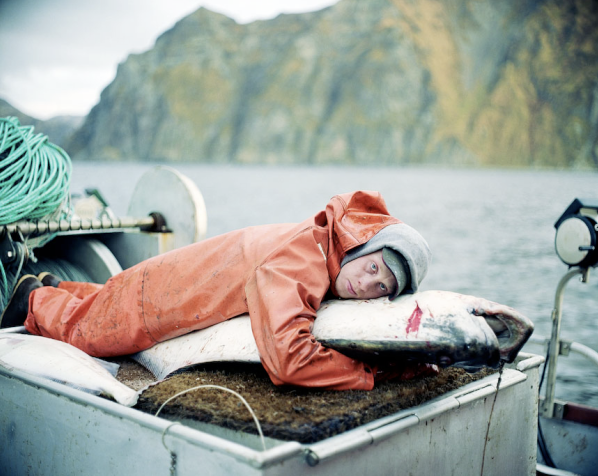 HUMANS AS ANIMALS AS HUMANS